DBT-08: Minerva Rising Case
Producto en stock. Todos los productos se entregarán a partir del 03 de febrero previa coordinación con el MonkeyPhone: +51 960 977 650.
Descripción
Valoraciones (0)
Descripción
Includes 20 booster boxes.
【VGE-D-BT08】
Cardfight!! Vanguard Booster Pack 08: Minerva Rising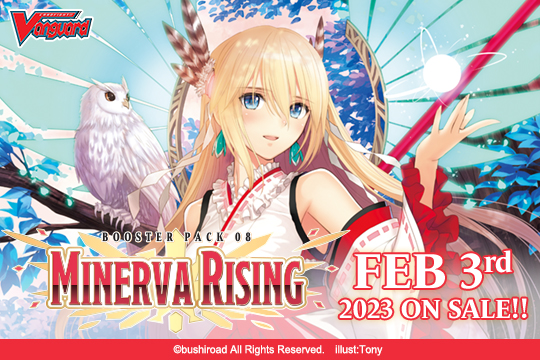 Release Date
February 3rd, 2023
Featured Nations
Dragon Empire, Dark States, Brandt Gate, Keter Sanctuary, Stoicheia
Card Types
96 types + Parallels
2 cards in every pack will definitely be R or above cards!!
Others
1 pack contains 7 random cards
1 display contains 16 packs
Popular units such as "Omniscience Regalia, Minerva", "Silver Thorn Dragon Tamer, Luquier",
"Blue Storm Dragon, Maelstrom", and more are coming to the Standard format!
New characters "Shojodoji" and "Arkhite" from the "Cray Cross Epic" are also included!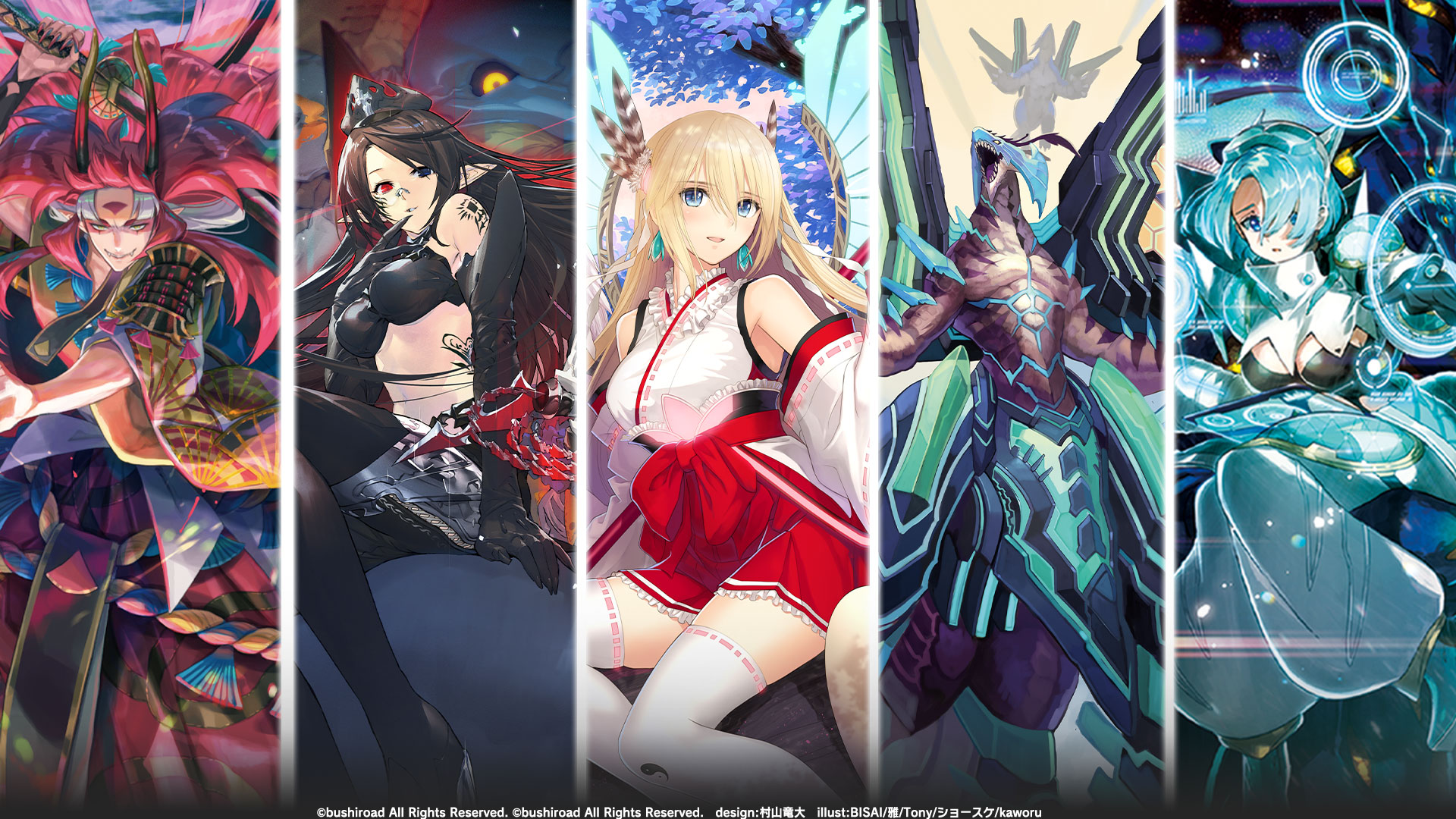 Power up your Glitter decks!
This booster pack features rear-guard units that strengthen the Glitter ride lines from Booster Pack 05 "Triumphant Return of the Brave Heroes"!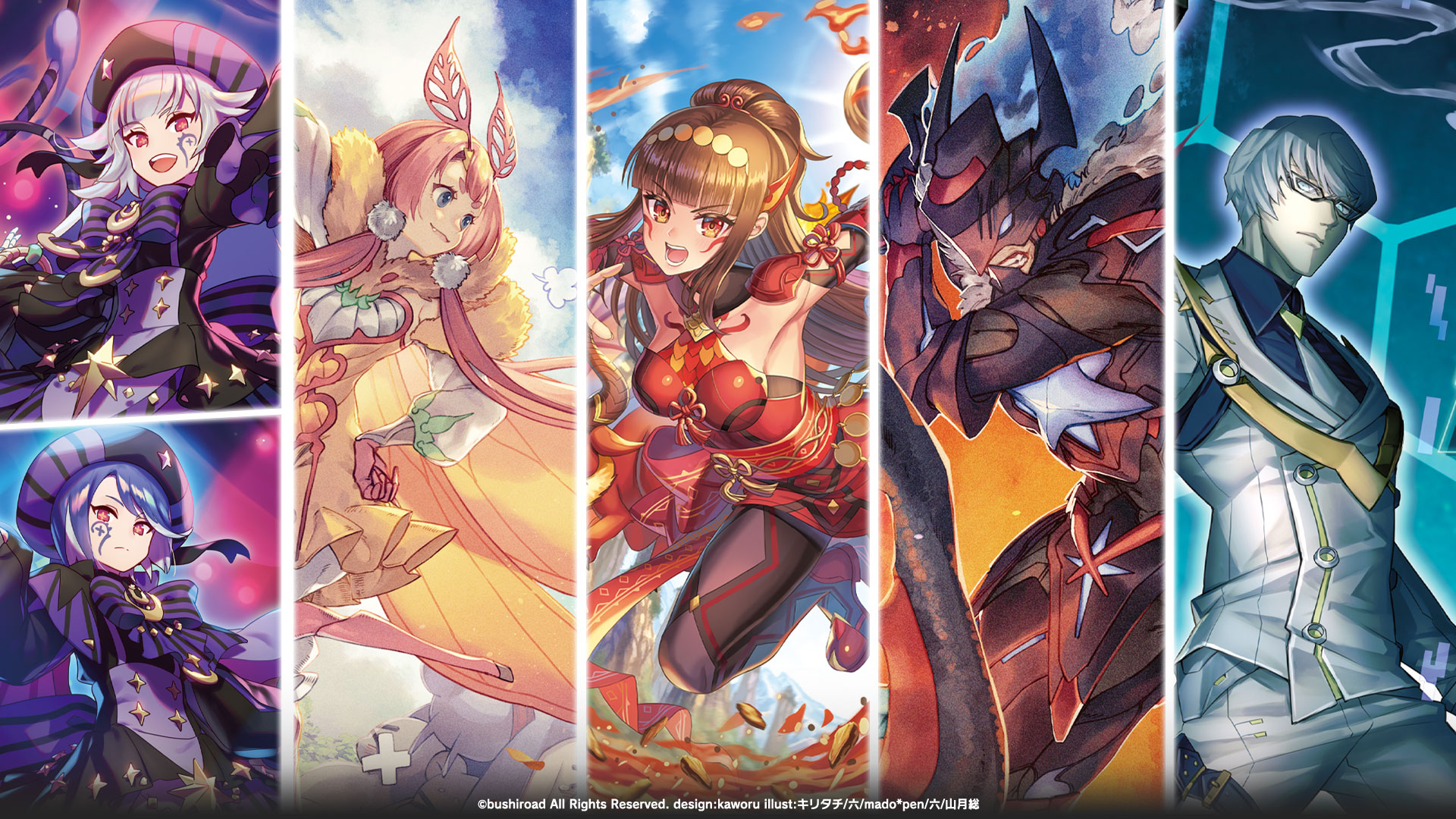 Serial numbered copies of "Omniscience Regalia, Minerva" will be randomly included!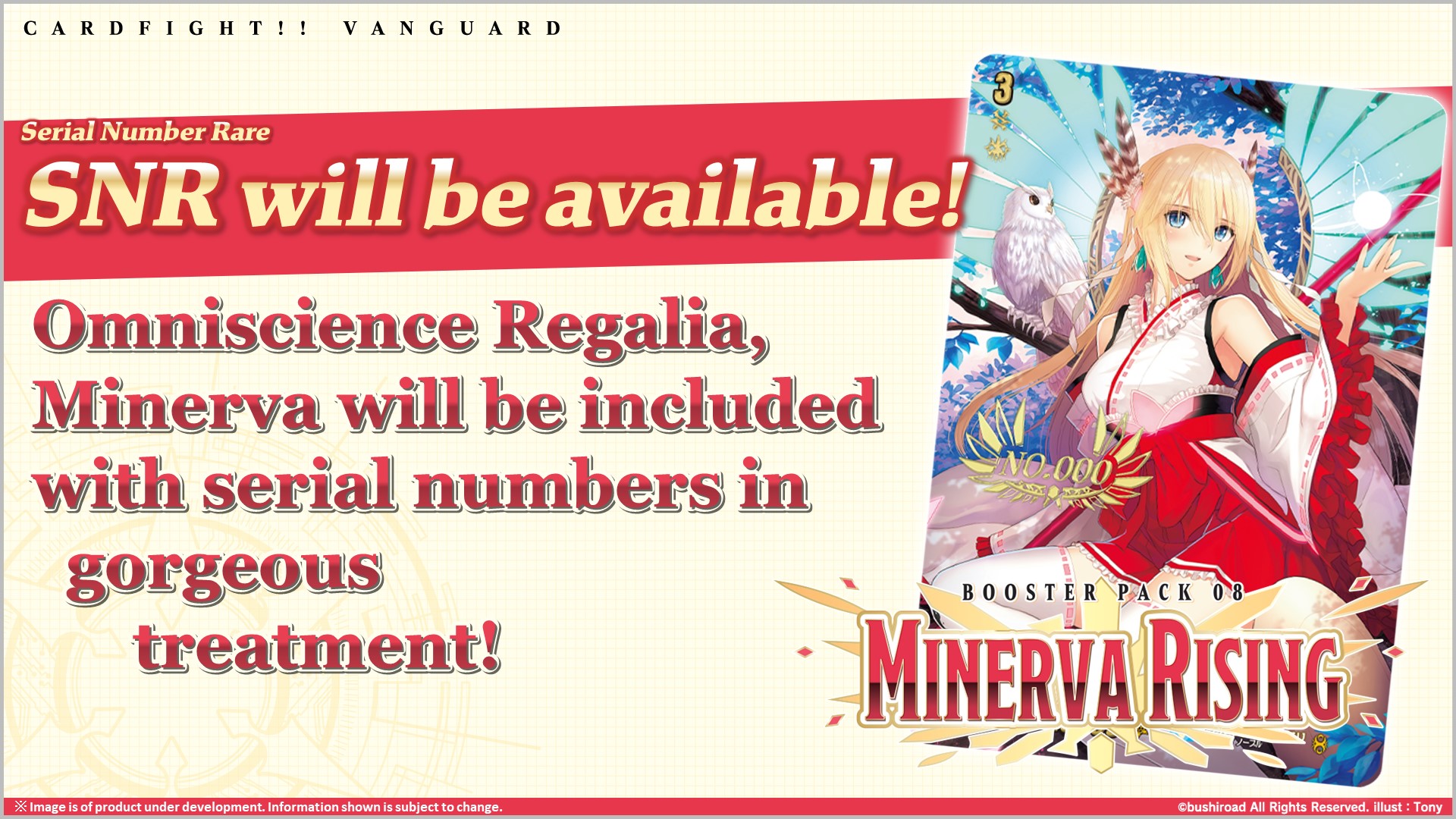 Tournament Store Boost PR Pack Campaign
Get 1 PR Pack free with your purchase of any 8 packs of English Edition Vanguard products!
Each PR Pack will contain 1 random card, and there are 7 types of cards to collect!
※While stocks last, limited to tournament stores only.



For more details on this campaign, do visit this page.